Distant Focus Corporation specializes in designing and fabricating prototype systems. We typically supply prototype devices in quantities of 1 to 1000 but have also completed larger orders and can help you connect with the appropriate contract manufacturer for the transition to production quantities. Our staff offers decades of combined experience in optical, mechanical, electronic, and imaging system design.

Optical Engineering
Our team is able to design complex, custom optical systems for your scientific or industrial needs. We have experience designing conventional lens systems, mirrors, aspheres, freeform optics, fresnel lenses, and more.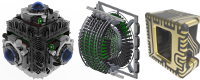 Mechanical Engineering Services
Distant Focus has mechanical engineering expertise in opto-mechanics, ultra-precise positioning systems, and electronic enclosures. Our projects have ranged from challenging system-integration tasks of large and complicated systems, to ultra-compact systems where SWAP is critical.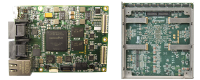 Electrical Engineering Services
Our team can design custom electronics for your project, from simple USB interfaces to complex multiple FPGA systems and everything in between. We have a great deal of experience with image sensors from many manufacturers and can draw on our many past projects to accelerate future work.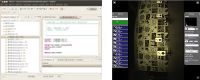 Software Development Services
Distant Focus has experience in both hardware level software development as well as application and GUI development. Our flexible, web-based camera control interface has been adapted to work with different sensors and processors.